Clinical Anesthesia Rotations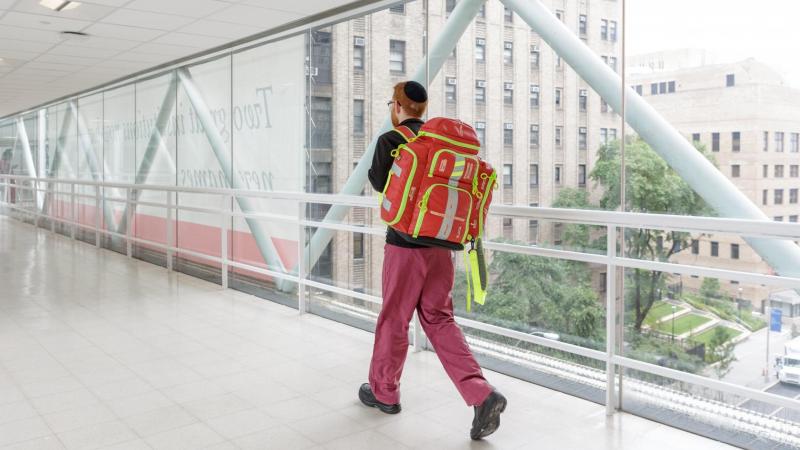 Clinical training begins on the first day of your Clinical Base Year (CBY) year and continues throughout the next four years. Rotations in clinical anesthesia (CA) are one week, two weeks, or four weeks spent in the following areas:
Airway Simulator Workshop
Milstein Service (includes):

Ear, Nose & Throat
General Surgery
Transplantation Surgery
Neuroanesthesia
Out-of-the-OR Experience
Pre-Anesthesia Evaluation and Consultations (PAU)
Post Anesthesia Care Unit (PACU)
Regional & Orthopedic
Genitourinary and Cystoscopic Surgery
Vascular

Cardiothoracic Anesthesia
Critical Care
Obstetric Anesthesia
Pain Medicine
Pediatric Anesthesia, including Out-of-the-OR Experience
In your CA-1 year, the first four weeks are spent in an intensive individualized training period during which you will be assigned to one attending for two weeks, then a second attending for another two weeks. Specific educational objectives are provided at the onset of the rotation. By the end of the first month you will have achieved basic clinical skills, and the remainder of your first year will be spent improving these skills and learning new techniques.
In your CA-1 and CA-2 year, you will begin your subspecialty experience by rotating through cardiothoracic, neuroanesthesia, pediatrics, obstetrics, pain, and regional. Your education in perioperative care will be enhanced by rotations in the PAU, PACU, and the intensive care units (surgical and cardiothoracic ICUs). You will revisit clinical subspecialties you rotated through as a CA-1, although as a CA-2 you will be assigned the more challenging cases with more advanced educational objectives.
As a CA-3, you will work with the residency director (Dr. Teresa Mulaikal) to formulate an individualized clinical schedule tailored to meet your needs, having completed most, if not all, case requirements during your CA-1 and CA-2 years. You may choose to spend up to a total of six months in a single subspecialty area, in clinical or laboratory research, or do advanced and complex cases in a variety of clinical areas of your choice. Many residents elect to undergo fellowship training; if that is the case then the CA-3 year can be even more individualized to meet the resident's goal.
The ACGME requires two distinct rotations in the subspecialty areas of anesthesia. In our program we provide three distinct rotations—an initial, a junior and a senior experience—to provide a progressive, more advanced and challenging clinical experiences for each resident.