Pain Management Center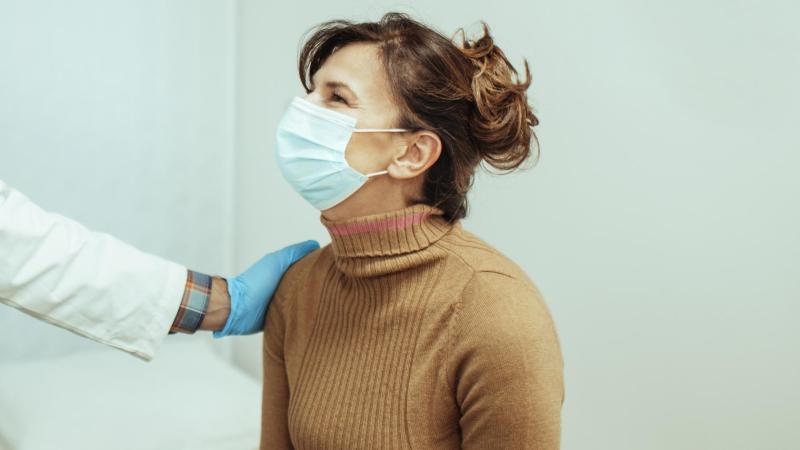 Through the combined expertise of a multidisciplinary team of pain specialists, the Columbia Pain Management Center offers patients a full range of services including evaluation, diagnosis, medication management, anesthesia-based procedures, and cutting-edge, image-guided interventions. With six interventional pain management physicians and two psychologists, we integrate psychological evaluation and behavioral modalities in our comprehensive pain management approach. To facilitate the treatment of chronic pain, we also offer holistic modalities (including acupuncture), health coaching, and nutritional strategies for metabolic and obesity management.
CONDITIONS WE TREAT
Chronic pain, such as chronic pelvic, abdominal, or postoperative pain
Musculoskeletal conditions, including all types of arthritis pre- and post-joint replacement, chronic pain secondary to herniated discs or spinal stenosis at cervical, thoracic, and lumbosacral regions
Autoimmune disease–related pain
Vascular pain secondary to insufficient blood supply to extremities
Cancer or cancer treatment related pain
Neurological pain, including facial pain (e.g., trigeminal neuralgia), fibromyalgia, headache disorders, peripheral neuropathy, carpal tunnel syndrome, complex regional pain syndrome (reflex sympathetic dystrophy syndrome), and pain after shingles, stroke, amputation
---
Although a diagnosis or condition may be focused on a particular region or body part, we know that pain often is not limited to a single body system. We care for our patients with a comprehensive, "whole body" approach. 
---
TREATMENT OPTIONS
Medical management, including opioids, antidepressants, anticonvulsants, topical medications, Botox, and other pharmacologic therapies
Radiographically guided and other injections, including facet joint/nerve block, peripheral nerve blocks, epidural steroid injections, selective nerve root blocks, trigger-point injections
Intravenous infusions, including lidocaine, intravenous blocks
Implantable devices, including spinal-cord stimulation (SCS), peripheral nerve stimulation (PNS), dorsal root ganglion (DRG) stimulation, intrathecal drug-delivery system ("pain pump")
Behavior/psychological cognitive, including behavioral therapy, stress-management techniques, nutritional therapy, biofeedback, group therapy, family counseling
Spinal procedures, including discography, vertebral augmentation
Other therapies, including acupuncture, radiofrequency ablation, and TENS (transcutaneous electrical nerve stimulation)
---
OUR PROVIDERS
Dr. Mathew, co-chief of the division, is a board-certified pain management specialist with more than 18 years of experience at Columbia University. She uses an integrative approach to deliver the highest quality, compassionate, and evidence-based patient care by combining acupuncture, nutritional strategies and supplementation, and health and wellness coaching to cutting-edge medical and invasive interventional strategies. Her interests include women's health, cancer pain, spinal pain, obesity and metabolic diseases, fibromyalgia, rheumatologic diseases, neuropathy, headache, orofacial pain, and musculoskeletal pain. Dr. Mathew has received several awards, including Top Doctors in America and Exceptional Women in Medicine, and she has been included in the list of New York magazine's "Best Doctors" for several years.
Nomita Sonty, PhD, is a licensed clinical psychologist with specialization in pain management and behavioral medicine. Dr. Sonty evaluates and treats the psychological aspects of many chronic pain conditions, including headache disorders. She performs pre-surgical behavioral evaluations for implantable devices and offers individual psychotherapy for those suffering from chronic pain and other chronic medical illnesses. She also is experienced in using biofeedback for pain disorders.
Patricia Tsui is a licensed clinical psychologist who has worked with individuals who suffer from chronic pain since 2001. She treats patients with an approach that considers psychological, biological, and social factors, and, as a practitioner of cognitive behavioral therapy, she often teaches patients to elicit the relaxation response and to manage stress. She incorporates elements of mindfulness meditation, hypnosis, and biofeedback into her practice, with the goal of pain reduction, improving quality of life, and restoring function. She also is engaged in training future physicians, nurses, allied health professionals, and psychologists.
Dr. Weinberger is the division co-chief of pain medicine. He practices all aspects of pain medicine and has special interest in the spine, cancer pain, palliative medicine, and chronic regional pain syndrome (CRPS).