​Neuroanesthesia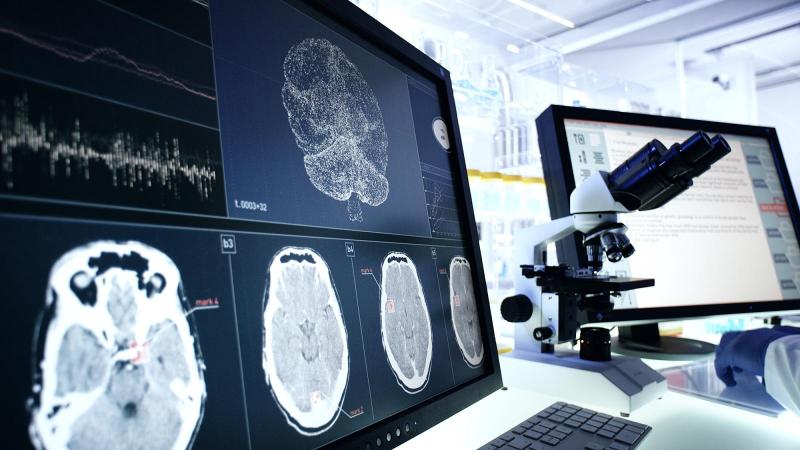 Mission
The Neuroanesthesia Division provides the highest quality of care for patients undergoing neurosurgical procedures and provides expert guidance for the perioperative care of patients with neurologic disease. In close partnership with surgeons, proceduralists, and intensivists from the Departments of Neurology, Neurosurgery, Psychiatry, Radiology, and Orthopedic Surgery, we are committed to excellent patient care, education, and research.
Services
The division provides more than 2,100 anesthetics per year in CUIMC's main operating rooms. We also provide anesthesia in various off-site locations including the interventional neuroradiology and MRI suites, as well as electroconvulsive therapy. The division is the control center of perioperative care for patients undergoing a vast array of neurosurgical procedures, including craniotomies for intracranial tumors, resections of intracranial vascular lesions, ablation of epilepsy foci, transsphenoidal surgery, functional neurosurgery, peripheral neurosurgery, oncologic spine surgery, and corrective spine surgery.

With one of the largest neurovascular practices in the country, we provide anesthesia for a large volume of patients with central and peripheral neurovascular lesions. Our division treats more than 1,000 vascular patients every year using either surgical or endovascular modalities. CUIMC is an acute ischemic stroke center, providing the community with high-quality medical care for neurovascular emergencies.

The Neuroanesthesia Division also provides anesthesia for innovative therapies in neuro-oncologic surgery and functional neurosurgery for neurologic or psychiatric diseases. We integrate high-level, quantitative neuromonitoring with intensive perioperative care to provide patients with the safest possible anesthesia care.
Education
The division's large number of cases and a variety of procedures provide a superb learning opportunity for residents and fellows. Teaching occurs both in the operating room and in small didactic sessions every morning. We host weekly journal clubs to introduce residents to high-profile clinical trials and/or breakthrough scientific work in the fields of neuroscience, neurosurgery, and neurosurgical anesthesia.

CUIMC's Clinical Neuroanesthesiology Fellowship program is compliant with the Society for Neuroscience in Anesthesiology and Critical Care training recommendations. Upon completion of the curriculum, fellows will receive subspecialty certification by the International Council on Perioperative Neuroscience Training. The fellowship was designed to provide fellows with the skills necessary to become excellent neuroanesthesiologists at a time when major advances are being made in neurosurgery, neuroradiology, and neuroscience. In addition to spending time in the operating room delivering anesthetic care during neurosurgical procedures, fellows will experience neurocritical care, diagnostic and interventional radiology, advanced spine surgery, neuromonitoring, and electives in neuropsychology, neurostimulation, and neurotrauma. In order to foster academic leadership in the field of neuroanesthesiology, fellows will spend a substantial amount of time working on a neuroscience research project of their choice.
Research
Faculty members in our division are involved in a variety of scholarly projects, including clinical, translational, and basic science research in neuroscience and other areas relevant to anesthesiology. Among the recent projects are EEG biomarkers of post-operative delirium, mechanistic investigations of preferred recovery trajectories after general anesthesia, population science/outcome studies using computerized intraoperative data, studies of intra-arterial drug delivery to treat brain diseases using cutting-edge optical methods, investigation of the function of GABA-A receptors expressed on non-neuronal cells, and laboratory investigation of the effects of anesthetics in peripheral cholinergic nerves. Research from our division has been published in well-recognized journals in the fields of neuroscience, neurosurgery, and anesthesiology and presented nationally at meetings of the Society for Neuroscience in Anesthesia and Critical Care, the American Society of Anesthesiologists, the International Anesthesia Research Society, and the Association of University Anesthesiologists.
Contact
Paul S. García, MD, PhD
Associate Professor, Department of Anesthesiology, Columbia University
Chief, Neuroanesthesia Division, Columbia University Irving Medical Center
NewYork-Presbyterian Hospital
622 West 168th Street (PH5)
New York, NY 10032
Tel: 212-305-7523
Email: pg2618@cumc.columbia.edu