Obstetric Anesthesia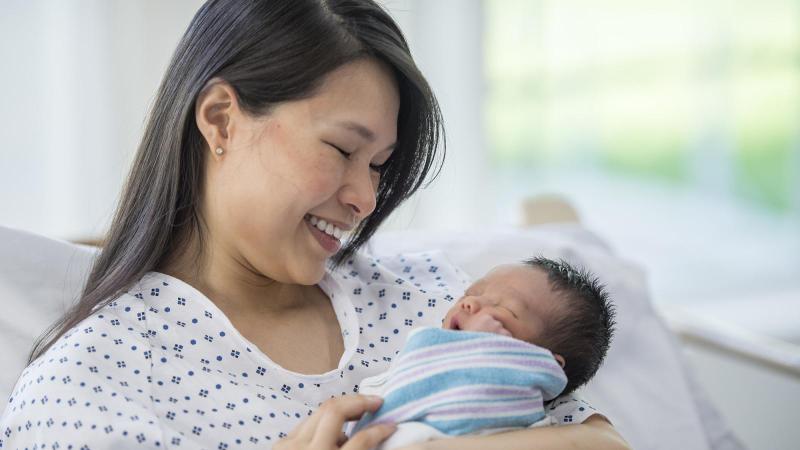 Mission
The mission of the Division of Obstetric Anesthesia is to create and foster an environment of excellence in clinical care, learning, and inquiry and to provide exceptional, compassionate care during pregnancy and childbirth. We train future leaders in anesthesiology and medicine and inspire them to conduct ethical research that contributes to the advancement of obstetric anesthesiology and perinatology.
The Division of Obstetric Anesthesia at Columbia University was designated a Center of Excellence by the Society for Obstetric Anesthesia and Perinatology in 2019.
Clinical Services
Our division provides services at the Sloane Hospital for Women at Morgan Stanley Children's Hospital main campus (approximately 5000 annual deliveries) and at the Allen Hospital (approximately 2000 annual deliveries). A great number of high-risk or critically ill parturients require close consultation and cooperation between the Department of Obstetrics & Gynecology and the Department of Anesthesiology through the Mothers Center.
At the Morgan Stanley Children's Hospital, there is a special emphasis on critical-care obstetrics. The unit contains three two-bed high-risk rooms on the labor suite, equipped for full hemodynamic monitoring and other aspects of critical care for parturients with cardiopulmonary and other critical diseases.
At our main campus, where most resident training takes place, the labor analgesia rate is ~90 percent; it is ~80 percent at the Allen Hospital. The cesarean delivery rate is ~35 percent at both campuses, reflecting the referral nature of much of the practice.
Division faculty provide coverage of the main campus L&D suite 24 hours a day, 7 days a week, and for the Allen Hospital during daytime hours.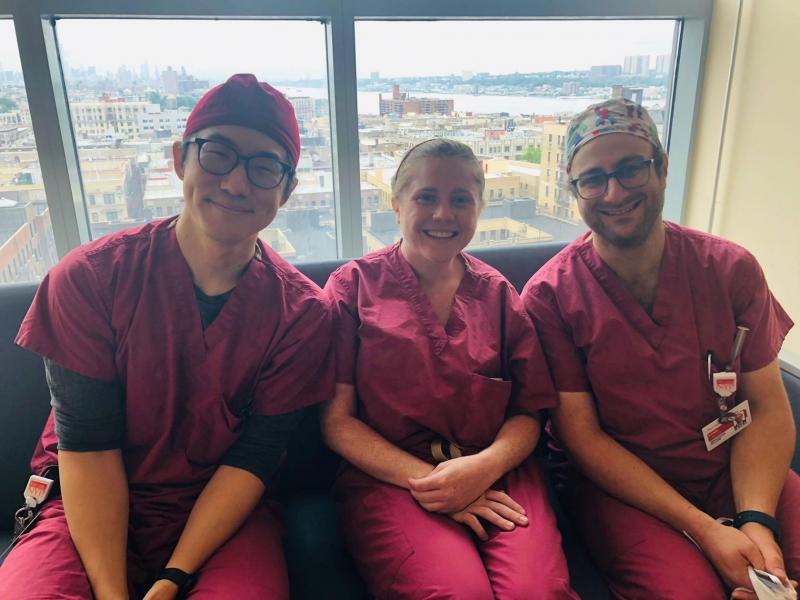 Education
The Division of Obstetric Anesthesiology provides residency and postgraduate fellowship training in state-of-the-art techniques and strategies of labor analgesia and obstetric anesthesia.
Much of the training and education occurs in the Margaret Wood Center for Simulation & Education, with a strong emphasis on use of simulation and serious games for education of rare events. The Obstetric Anesthesiology Fellowship program has been accredited by the ACGME since 2012, the first year such accreditation was available.
Research
We have an active research program focused on topics relevant to obstetric anesthesiology, such as studies of drug combinations and techniques for labor analgesia and postpartum pain relief, research on preeclampsia genetics and epigenetics, and later life cardiovascular events, investigations into weight regulation in pregnancy, and laboratory investigation of the basic physiology of uterine muscle contraction.
Our digital database of labor analgesia and cesarean section cases is a valuable resource for health-services research.
Over the past decade and a half, abstracts from our division have regularly competed in the Best Papers awards at the Society for Obstetric Anesthesia and Perinatology (SOAP) meetings, having won the "Best Paper of the Meeting" award five times, including in 2021, and we have received similar recognition at the International Society for Anesthetic Pharmacology annual meeting.
Connect with the Division of Obstetric Anesthesia. Follow us on Twitter and Instagram.