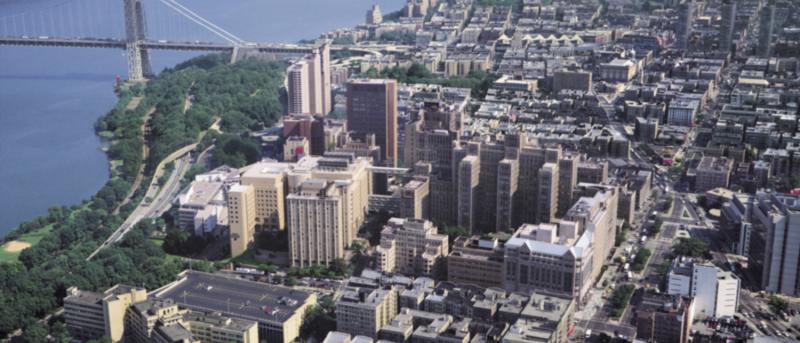 Academic year 2022–2023
DiGuiseppi CG, Hyde HA, Betz ME, Scott KA, Eby DW, Hill LL, Jones VC, Mielenz TJ, Molnar LJ, Strogatz D, Li G, AAA LongROAD Research Team. Association of falls and fear of falling with objectively-measured driving habits among older drivers: LongROAD study. J Safety Res 2022;83:96–104.
Greenwald AS, Hauw-Berlemont C, Shan M, Wang S, Yip N, Kurlansky P, Argenziano M, Bennett B, Langone D, Moitra V. The Spillover Effects of Quality Improvement Beyond Target Populations in Mechanical Ventilation. Crit Care Explor 2022;4:e0802.
Jones S, Mulaikal TA. End of Life: What Is the Anesthesiologist's Role? Adv Anesth 2022;40:1–14.
Li D, Thomas C, Shrivastava N, Gersten A, Gadsden N, Schlecht N, Kawachi N, Schiff BA, Smith RV, Rosenblatt G, Augustine S, Gavathiotis E, Burk R, Prystowsky MB, Guha C, Mehta V, Ow TJ. Establishment of a diverse head and neck squamous cancer cell bank using conditional reprogramming culture methods. J Med Virol 2022.
Petrella JR, Michael AM, Qian M, Nwosu A, Sneed J, Goldberg TE, Devanand DP, Doraiswamy PM. Impact of Computerized Cognitive Training on Default Mode Network Connectivity in Subjects at Risk for Alzheimer's Disease: A 78-week Randomized Controlled Trial. J Alzheimers Dis 2022.
Roskam JS, Soliman SS, Chang GC, Rolandelli RH, Nemeth ZH. A Single-Institution Comparison of Robot-Assisted and Conventional Laparoscopic Colorectal Surgeries. Am Surg 2022:31348221135773.
Soliman SS, Flanagan J, Wang YH, Stopper PB, Rolandelli RH, Nemeth ZH. Comparison of Robotic and Laparoscopic Colectomies Using the 2019 ACS NSQIP Database. South Med J 2022;115:887–92.
Cassim TZ, McGregor KM, Nocera JR, García VV, Sinon CG, Kreuzer M, García PS. Effects of exercise on the sleep microarchitecture in the aging brain: A study on a sedentary sample. Front Syst Neurosci 2022;16:855107.
Paul S, Kaplan MH, Khanna D, McCourt PM, Saha AK, Tsou P-S, Anand M, Radecki A, Mourad M, Sawalha AH, Markovitz DM, Contreras-Galindo R. Centromere defects, chromosome instability, and cGAS-STING activation in systemic sclerosis. Nat Commun 2022;13:7074.
Wen T, Liao L, Kern-Goldberger A, Guglielminotti J, Gyamfi-Bannerman C, Wright JD, D'Alton ME, Friedman AM. Risk for and temporal trends in cesarean surgical complications. J Matern Fetal Neonatal Med 2022;35:6489–97.
Chao JY, Tam M, Ferrera A, Ivenitsky D, Gizzo L, Schwartz R, Legatt AD, Yozawitz EG, Lo Y, Li G, Shinnar S. Epileptiform discharges, electrographic seizures, and electroclinical seizures during paediatric sevoflurane anaesthesia: a systematic review and proposal for standard definitions. Br J Anaesth 2022:S0007-0912(22)00556-6.
Falvo MJ, Sotolongo AM, Osterholzer JJ, Robertson MW, Kazerooni EA, Amorosa JK, Garshick E, Jones KD, Galvin JR, Kreiss K, Hines SE, Franks TJ, Miller RF, Rose CS, Arjomandi M, Krefft SD, Morris MJ, Polosukhin VV, Blanc PD, D'Armiento JM. Consensus statements on deployment-related respiratory disease, inclusive of constrictive bronchiolitis: A modified Delphi study. Chest 2022:S0012-3692(22)04047-8.
Harrison NL, Sachs JD. Reply to Garry: The origin of SARS-CoV-2 remains unresolved. Proc Natl Acad Sci U S A 2022;119:e2215826119.
Lin J, Cheng Z, Yang G, Cui M. Optical gearbox enabled versatile multiscale high-throughput multiphoton functional imaging. Nat Commun 2022;13:6564.
Morizawa YM, Matsumoto M, Nakashima Y, Endo N, Aida T, Ishikane H, Beppu K, Moritoh S, Inada H, Osumi N, Shigetomi E, Koizumi S, Yang G, Hirai H, Tanaka K, Tanaka KF, Ohno N, Fukazawa Y, Matsui K. Synaptic pruning through glial synapse engulfment upon motor learning. Nat Neurosci 2022;25:1458–69.
Murali KP, Hua M. What End-of-Life Communication in ICUs Around the World Teaches Us About Shared Decision-Making? Chest 2022;162:949–50.
Sayyed AA, Perez-Alvarez IM, Singh T, King CA, Welschmeyer AF, Bartholomew AJ, Sher S, Tousimis EA, Song DH, Fan KL. Review of Autologous Fat Grafting in Postmastectomy Reconstruction Patients: Nonroutine Diagnostics and Oncologic Safety. Plast Reconstr Surg Glob Open 2022;10:e4579.
Eisler L, Hassan F, Lenke LG, Chihuri S, Hod EA, Li G. Allogeneic Red Blood Cell Transfusion and Infectious Complications Following Pediatric Spinal Fusion: NSQIP-P Analysis. JB JS Open Access 2022;7:e22.00038.
Huertas J, Lee HT. Multi‑faceted roles of cathepsins in ischemia reperfusion injury (Review). Mol Med Rep 2022;26:368.
Tung A, Dalton A, Hastie J, Jabaley CS, Mittel AM, Nunnally ME, Siddiqui S. The Next Next Wave: How Critical Care Might Learn From COVID in Responding to the Next Pandemic. Anesth Analg 2022;135:903–10.
Banerji A, Sleigh JW, Voss LJ, Garcia PS, Gaskell AL. Deconstructing delirium in the post anaesthesia care unit. Front Aging Neurosci 2022;14:930434.
Honzel E, Nemeth S, Kazzi BE, Kossar AP, Sun J, Kaku Y, Takeda K, Takayama H, Argenziano M, Spellman J, Miltiades A, Fung K, Beck J, Smith CR, Kurlansky P, George I. Assessing Sex-Based Differences in Postsurgical Clinical Outcomes After Use of del Nido Cardioplegia. Eur J Cardiothorac Surg 2022:ezac472.
Maximos S, Vaillancourt-Jean É, Mouksassi S, De Cassai A, Ayoub S, Ruel M, Desroches J, Hétu P-O, Moore A, Williams S. Peak plasma concentration of total and free bupivacaine after erector spinae plane and pectointercostal fascial plane blocks. Can J Anaesth 2022;69:1151–9.
Saponaro A, Vallese F, Porro A, Clarke OB. Validation of the binding stoichiometry between HCN channels and their neuronal regulator TRIP8b by single molecule measurements. Front Physiol 2022;13:998176.
Huang H, Fang Y, Jiang M, Zhang Y, Biermann J, Melms JC, Danielsson JA, Yang Y, Qiang L, Liu J, Zhou Y, Wang M, Hu Z, Wang TC, Saqi A, Sun J, Matsumoto I, Cardoso WV, Emala CW, Zhu J, Izar B, Mou H, Que J. Contribution of Trp63CreERT2 labeled cells to alveolar regeneration is independent of tuft cells. Elife 2022;11:e78217.
Ing C, DeStephano D, Hu T, Reighard C, Lackraj D, Geneslaw AS, Miles CH, Kim M. Intraoperative Blood Pressure and Long-Term Neurodevelopmental Function in Children Undergoing Ambulatory Surgery. Anesth Analg 2022;135:787–97.
Kuzniewicz MW, Campbell CI, Li S, Walsh EM, Croen LA, Comer SD, Pimentel SD, Hedderson M, Sun LS. Accuracy of diagnostic codes for prenatal opioid exposure and neonatal opioid withdrawal syndrome. J Perinatol 2022.
Li M, Zhou H, Teng S, Yang G. Activation of VIP interneurons in the prefrontal cortex ameliorates neuropathic pain aversiveness. Cell Rep 2022;40:111333.
Lim G, Soens M, Wanaselja A, Chyan A, Carvalho B, Landau R, George RB, Klem ML, Osmundson SS, Krans EE, Terplan M, Bateman BT. A Systematic Scoping Review of Peridelivery Pain Management for Pregnant People With Opioid Use Disorder: From the Society for Obstetric Anesthesia and Perinatology and Society for Maternal Fetal Medicine. Anesth Analg 2022.
Musch G, Vidal Melo MF. Intraoperative Protective Mechanical Ventilation: Fact or Fiction? Anesthesiology 2022;137:381–3.
Kanaya A, Yang M, Emala C, Mikami M. Chronic allergic lung inflammation negatively influences neurobehavioral outcomes in mice. J Neuroinflammation 2022;19:210.
Rai N, D'Armiento J. Wingless/integrase-1 signaling in allergic asthma and pediatric lung diseases. Curr Opin Pediatr 2022.
Sharma R, Huang Y, Dizdarevic A. Blood Conservation Techniques and Strategies in Orthopedic Anesthesia Practice. Anesthesiol Clin 2022;40:511–27.
Cabrera-Garcia D, Miltiades A, Yim P, Parsons S, Elisman K, Mansouri MT, Wagener G, Harrison NL. Plasma biomarkers associated with survival and thrombosis in hospitalized COVID-19 patients. Int J Hematol 2022.
Harrison NL, Abbott GW, Gentzsch M, Aleksandrov A, Moroni A, Thiel G, Grant S, Nichols CG, Lester HA, Hartel A, Shepard K, Garcia DC, Yazawa M. How many SARS-CoV-2 "viroporins" are really ion channels? Commun Biol 2022;5:859.
Kelestemur T, Nemeth Z, Pacher P, Antonioli L, Haskó G. A2A Adenosine Receptors Regulate Multiple Organ Failure After Hemorrhagic Shock in Mice. Shock 2022.
Barajas MB, Wang A, Griffiths KK, Sun L, Yang G, Levy RJ. Modeling propofol-induced cardiotoxicity in the isolated-perfused newborn mouse heart. Physiol Rep 2022;10:e15402.
El-Naccache DW, Chen F, Palma MJ, Lemenze A, Fischer MA, Wu W, Mishra PK, Eltzschig HK, Robson SC, Di Virgilio F, Yap GS, Edelblum KL, Haskó G, Gause WC. Adenosine metabolized from extracellular ATP promotes type 2 immunity through triggering A2BAR signaling in intestinal epithelial cells. Cell Rep 2022;40:111150.
Guan Q, Men S, Juurlink DN, Bronskill SE, Wunsch H, Gomes T. Opioid Initiation and the Hazard of Falls or Fractures Among Older Adults with Varying Levels of Central Nervous System Depressant Burden. Drugs Aging 2022.
Kim H, Devanand DP, Carlson S, Goldberg TE. Apolipoprotein E Genotype e2: Neuroprotection and Its Limits. Front Aging Neurosci 2022;14:919712.
Ullman DA, Victory JM, Scribani MB. Intranasal Midazolam With Lidocaine for Sedation in Pediatric Myringotomy and Tube Surgery: A Randomized Controlled Trial. Cureus 2022;14:e27181.
Yuan X, Mills T, Doursout M-F, Evans SE, Vidal Melo MF, Eltzschig HK. Alternative adenosine Receptor activation: The netrin-Adora2b link. Front Pharmacol 2022;13:944994.
Zhang S, DiMango E, Zhu Y, Saroya TK, Emala CW, Sang S. Pharmacokinetics of Gingerols, Shogaols, and Their Metabolites in Asthma Patients. J Agric Food Chem 2022;70:9674–83.
Academic year 2021–2022
Cahill KM, Johnson TK, Perveen Z, Schexnayder M, Xiao R, Heffernan LM, Langohr  IM, Paulsen DB, Penn AL, Noël A. In utero exposures to mint-flavored JUUL aerosol impair lung development and aggravate house dust mite-induced asthma in adult offspring mice. Toxicology 2022:153272.
Lovászi M, Németh ZH, Pacher P, Gause WC, Wagener G, Haskó G. A2A adenosine receptor activation prevents neutrophil aging and promotes polarization from N1 towards N2 phenotype. Purinergic Signal 2022.
Porter S, Prendiville E, Allen BFS, Booth G, Boublik J, Burnett GW, Elkassabany N, Hausman J, Klesius L, Le-Wendling L, Machi AT, Maniker R, Parra M, Rosenquist R, Spofford CM, Suresh S, Tedore T, Wilson EH, Zhou JY, Woodworth G. Development of entrustable professional activities for regional anesthesia and pain medicine fellowship training. Reg Anesth Pain Med 2022:rapm-2022-103854.
Stevens JS, Hastie JM, Spellman J, Mittel A, Beck J, Mullin DA, Fung K, Argenziano M, Takayama H, Radhakrishnan J. Optimizing Perioperative Renal Replacement Therapy for Patients Undergoing Cardiac Surgical Procedures Requiring Cardiopulmonary Bypass. Blood Purif 2022:1–7.
Chung MM, Erwin WC, Ning Y, Zhao Y, Chan C, D'Angelo A, Kossar A, Spellman J, Kurlansky P, Takayama H. A novel dosing strategy of del Nido cardioplegia in aortic surgery. JTCVS Open 2022;10:39–61.
Guglielminotti J, Samari G, Friedman AM, Lee A, Landau R, Li G. Nurse workforce diversity and reduced risk of severe adverse maternal outcomes. Am J Obstet Gynecol MFM 2022:100689.
Hill AD, Scales DC, Fowler RA, Fu L, Hua M, Wunsch H. Location and outcomes of rehospitalizations after critical illness in a single-payer healthcare system. J Crit Care 2022:154089.
Ing C, Bellinger DC. Long-term cognitive and behavioral outcomes following early exposure to general anesthetics. Curr Opin Anaesthesiol 2022.
Landau R, Burgart AM, Sutton CD. Loss of access to legal abortion in America: history, implications, and action items for anesthesiologists. Anaesth Crit Care Pain Med 2022:101125.
Perez-Zoghbi JF, Sajorda DR, Webb DA, Arnold LA, Emala CW, Yocum GT. Imidazobenzodiazepine PI320 Relaxes Mouse Peripheral Airways by Inhibiting Calcium Mobilization. Am J Respir Cell Mol Biol 2022.
Vallese F, Kim K, Yen LY, Johnston JD, Noble AJ, Calì T, Clarke OB. Architecture of the human erythrocyte ankyrin-1 complex. Nat Struct Mol Biol 2022.
White RS, Lui B, Bryant-Huppert J, Chaturvedi R, Hoyler M, Aaronson J. Economic burden of maternal mortality in the USA, 2018-2020. J Comp Eff Res 2022.
Cheslack-Postava K, Bresnahan M, Ryan M, Musa GJ, Amsel L, DiMaggio C, Andrews HF, Susser E, Li G, Abramson DM, Lang BH, Hoven CW. Occupational conditions associated with negative mental health outcomes in New York State health professionals during the COVID-19 pandemic. J Occup Environ Med 2022.
Griffiths KK, Wang A, Levy RJ. Assessment of Open Probability of the Mitochondrial Permeability Transition Pore in the Setting of Coenzyme Q Excess. J Vis Exp 2022.
Finkel GG, Sun LS, Jackson WM. Children with Congenital Heart Disease Show Increased Behavioral Problems Compared to Healthy Peers: A Systematic Review and Meta-Analysis. Pediatr Cardiol 2022.
Hasin DS, Shmulewitz D, Stohl M, Greenstein E, Aharonovich E, Petronis KR, Von Korff M, Datta S, Sonty N, Ross S, Inturrisi C, Weinberger ML, Scodes J, Wall MM. Diagnosing Prescription Opioid Use Disorder in Patients Using Prescribed Opioids for Chronic Pain. Am J Psychiatry 2022:appiajp21070721.
Kim JH, Hua M, Whittington RA, Lee J, Liu C, Ta CN, Marcantonio ER, Goldberg TE, Weng C. A machine learning approach to identifying delirium from electronic health records. JAMIA Open 2022;5:ooac042.
Linder AH, Wen T, Guglielminotti JR, Levine LD, Kim YY, Purisch SE, D'Alton ME, Friedman AM. Delivery outcomes associated with maternal congenital heart disease, 2000-2018. J Matern Fetal Neonatal Med 2022:1–10.
Reighard C, Junaid S, Jackson WM, Arif A, Waddington H, Whitehouse AJO, Ing C. Anesthetic Exposure During Childhood and Neurodevelopmental Outcomes: A Systematic Review and Meta-analysis. JAMA Netw Open 2022;5:e2217427.
Staniczenko AP, Wen T, Cepin AG, Guglielminotti J, Logue TC, Krenitsky N, Huang Y, D'Alton M, Friedman AM. Deliveries Among Patients Aged 11-19 Years and Risk for Adverse Pregnancy Outcomes. Obstet Gynecol 2022;139:989–1001.
Toyobo O, Guglielminotti J, Andreae DA, Andreae MH. Health equity research in obstetric anesthesia. Curr Opin Anaesthesiol 2022;35:306–16.
Harrison NL, Sachs JD. A call for an independent inquiry into the origin of the SARS-CoV-2 virus. Proc Natl Acad Sci U S A 2022;119:e2202769119.
Hua M, Wunsch H, Aslakson RA. Transformational Leaders Transcend Specialities. J Pain Symptom Manage 2022;63:e647–8.
Landau R, Mulvey DA. Are we ready to give a number to nociception? Anaesth Crit Care Pain Med 2022:101101.
Melville Z, Dridi H, Yuan Q, Reiken S, Wronska A, Liu Y, Clarke OB, Marks AR. A drug and ATP binding site in type 1 ryanodine receptor. Structure 2022:S0969-2126(22)00137-X.
Overton E, Booker WA, Mourad M, Moroz L, Chang C-LN, Breslin N, Syeda S, Laifer-Narin S, Cimic A, Chung DE, Weiner DM, Smiley R, Sheikh M, Mobley DG, Wright JD, Gockley A, Melamed A, Clair CS, Hou J, D'Alton M, Collado FK. Prophylactic endovascular internal iliac balloon placement during cesarean hysterectomy for placenta accreta spectrum. Am J Obstet Gynecol MFM 2022:100657.
Sun L, Tong C-K, Morgenstern TJ, Zhou H, Yang G, Colecraft HM. Targeted ubiquitination of sensory neuron calcium channels reduces the development of neuropathic pain. Proc Natl Acad Sci U S A 2022;119:e2118129119.
Antonioli L, Haskó G. May be adenosine an immuno-quorum-sensing signal? Purinergic Signal 2022.
Bartels K, Frendl G, Sprung J, Weingarten TN, Subramaniam B, Martinez Ruiz R, Lee J-W, Henderson WG, Moss A, Sodickson A, Giquel J, Vidal Melo MF, Fernandez-Bustamante A, Perioperative Research Network (PRN) investigators. Postoperative pulmonary complications with adjuvant regional anesthesia versus general anesthesia alone: a sub-analysis of the Perioperative Research Network study. BMC Anesthesiol 2022;22:136.
Flynn BC, Miranda HG, Mittel AM, Moitra VK. Stepwise Ventilator Waveform Assessment to Diagnose Pulmonary Pathophysiology. Anesthesiology 2022.
Kim H, Levine A, Cohen D, Gehrman P, Zhu X, Devanand DP, Lee S, Goldberg TE, Alzheimer's Disease Neuroimaging Initiative. The Role of Amyloid, Tau, and APOE Genotype on the Relationship Between Informant-Reported Sleep Disturbance and Alzheimer's Disease Risks. J Alzheimers Dis 2022.
Lui B, White RS, Aaronson J, Hoyler M. Economic burden of drug overdose deaths before and during the coronavirus disease 2019 pandemic in the USA. J Comp Eff Res 2022.
Murali KP, Fonseca LD, Blinderman CD, White DB, Hua M. Clinicians' Views on the use of triggers for specialist palliative care in the ICU: A qualitative secondary analysis. J Crit Care 2022;71:154054.
Rashid A, Zeng C, Motta-Ribeiro G, Dillon ST, Libermann TA, Lessa MA, Bagchi A, Hutchinson J, Vidal Melo MF. Proteomics of lung tissue reveals differences in inflammation and alveolar-capillary barrier response between atelectasis and aerated regions. Sci Rep 2022;12:7065.
Somnay YR, Wang A, Griffiths KK, Levy RJ. Altered brown adipose tissue mitochondrial function in newborn fragile X syndrome mice. Mitochondrion 2022;65:1–10.
Zhong X, Zhou Z, Li G, Kwizera MH, Muennig P, Chen Q. Neighborhood disparities in COVID-19 outcomes in New York city over the first two waves of the outbreak. Ann Epidemiol 2022;70:45–52.
Lee A, Guglielminotti J, Janvier A-S, Li G, Landau R. Racial and Ethnic Disparities in the Management of Postdural Puncture Headache With Epidural Blood Patch for Obstetric Patients in New York State. JAMA Netw Open 2022;5:e228520.
Pagano PP, Ciaccio EJ, Garan H. Separation of cardiogenic oscillations from airflow waveforms using singular spectrum analysis. Comput Methods Programs Biomed 2022;220:106803.
Rajesh M, Mukhopadhyay P, Bátkai S, Arif M, Varga ZV, Mátyás C, Paloczi J, Lehocki A, Haskó G, Pacher P. Cannabinoid receptor 2 activation alleviates diabetes-induced cardiac dysfunction, inflammation, oxidative stress, and fibrosis. Geroscience 2022.
Wu IY, Wyrobek JA, Naka Y, Dickstein ML, Glance LG. Perioperative Management of Patients Receiving Short-term Mechanical Circulatory Support with the Transvalvular Heart Pump. Anesthesiology 2022;136:829–42.
Araos J, Cruces P, Martin-Flores M, Donati P, Gleed RD, Boullhesen-Williams T, Perez A, Staffieri F, Retamal J, Vidal Melo MF, Hurtado DE. Distribution and Magnitude of Regional Volumetric Lung Strain and Its Modification by PEEP in Healthy Anesthetized and Mechanically Ventilated Dogs. Front Vet Sci 2022;9:839406.
Ashraf KU, Nygaard R, Vickery ON, Erramilli SK, Herrera CM, McConville TH, Petrou VI, Giacometti SI, Dufrisne MB, Nosol K, Zinkle AP, Graham CLB, Loukeris M, Kloss B, Skorupinska-Tudek K, Swiezewska E, Roper DI, Clarke OB, Uhlemann A-C, Kossiakoff AA, Trent MS, Stansfeld PJ, Mancia F. Structural basis of lipopolysaccharide maturation by the O-antigen ligase. Nature 2022;604:371–6.
Li G. Rethinking Suicide Prevention as a Public Health Issue. JAMA Netw Open 2022;5:e226025.
Mielenz TJ, Whalen AM, Xue Q-L, Andrews H, Molnar LJ, Eby DW, Li G. Associations of Self-Care Health Behaviors With Driving Cessation Among Older Drivers. Front Public Health 2022;10:794639.
Padilla C, Zakowski M, Einav S, Weiniger CF, Landau R, Chestnut DH. The time is now: addressing the need for training in maternal critical care medicine. Int J Obstet Anesth 2022;50:103544.
Skopál A, Kéki T, Tóth PÁ, Csóka B, Koscsó B, Német ZH, Antonioli L, Ivessa A, Ciruela F, Virág L, Haskó G, Kókai E. Cathepsin D interacts with adenosine A2A receptors in mouse macrophages to modulate cell surface localization and inflammatory signaling. J Biol Chem 2022:101888.
Tong W, Murali KP, Fonseca LD, Blinderman CD, Shelton RC, Hua M. Interpersonal Conflict between Clinicians in the Delivery of Palliative and End-of-Life Care for Critically Ill Patients: A Secondary Qualitative Analysis. J Palliat Med 2022.
Wagener G. Starting at the Source: Donor Research, Done Right. Transplantation 2022.
Xiang X, Tang X, Yu Y, Xie S, Liu L, Chen M, Zhang R, Kang X, Zheng Y, Yang G, Gan S, Zhu S. Role of lipocalin-2 in surgery-induced cognitive decline in mice: a signal from neuron to microglia. J Neuroinflammation 2022;19:92.
Chen K, Hu Q, Xie Z, Yang G. Monocyte NLRP3-IL-1β Hyperactivation Mediates Neuronal and Synaptic Dysfunction in Perioperative Neurocognitive Disorder. Adv Sci (Weinh) 2022:e2104106.
D'Antongiovanni V, Pellegrini C, Benvenuti L, Fornai M, Di Salvo C, Natale G, Ryskalin L, Bertani L, Lucarini E, Di Cesare Mannelli L, Ghelardini C, Nemeth ZH, Haskó G, Antonioli L. Anti-inflammatory Effects of Novel P2X4 Receptor Antagonists, NC-2600 and NP-1815-PX, in a Murine Model of Colitis. Inflammation 2022.
Guan J, Blanchard A, DiGuiseppi CG, Chihuri S, Li G. Homicide Incidents Involving Children with Autism Spectrum Disorder as Victims Reported in the US News Media, 2000-2019. J Autism Dev Disord 2022;52:1673–7.
Huang YY-C, Chen L, Wright JD. Comparison of Perioperative Outcomes in Heart Failure Patients With Reduced Versus Preserved Ejection Fraction After Noncardiac Surgery. Ann Surg 2022;275:807–15.
Kidd B, Sutherland L, Jabaley CS, Flynn B. Efficacy, Safety, and Strategies for Recombinant-Activated Factor VII in Cardiac Surgical Bleeding: A Narrative Review. J Cardiothorac Vasc Anesth 2022;36:1157–68.
Mnatsakanyan N, Park H-A, Wu J, He X, Llaguno MC, Latta M, Miranda P, Murtishi B, Graham M, Weber J, Levy RJ, Pavlov EV, Jonas EA. Mitochondrial ATP synthase c-subunit leak channel triggers cell death upon loss of its F1 subcomplex. Cell Death Differ 2022.
Shanewise JS. Commentary: Just say NO! J Thorac Cardiovasc Surg 2022;163:1405–6.
Summers BD, Kim K, Clement CC, Khan Z, Thangaswamy S, McCright J, Maisel K, Zamora S, Quintero S, Racanelli AC, Redmond D, D'Armiento J, Yang J, Kuang A, Monticelli L, Kahn ML, Choi AMK, Santambrogio L, Reed HO. Lung lymphatic thrombosis and dysfunction caused by cigarette smoke exposure precedes emphysema in mice. Sci Rep 2022;12:5012.
Weber M, Chao M, Kaur S, Tran B, Dizdarevic A. A Look Forward and a Look Back: The Growing Role of ERAS Protocols in Orthopedic Surgery. Clin Sports Med 2022;41:345–55.
Barajas MB, Levy RJ. Modified Technique for the Use of Neonatal Murine Hearts in the Langendorff Preparation. J Vis Exp 2022.
Balnis J, Drake LA, Singer DV, Vincent CE, Korponay TC, D'Armiento J, Lee CG, Elias JA, Singer HA, Jaitovich A. Deaccelerated Myogenesis and Autophagy in Genetically Induced Pulmonary Emphysema. Am J Respir Cell Mol Biol 2022.
Chang BA, Bernstein KR. Anesthetic Management of an Adult With Hyperekplexia Undergoing a Laparoscopic Colectomy: A Case Report. A A Pract 2022;16:e01571.
Chang BA, Cassim TZ, Mittel AM, Brambrink AM, García PS. Frontal Electroencephalography Findings in Critically Ill COVID-19 Patients. J Neurosurg Anesthesiol 2022.
Chen K, Hu Q, Gupta R, Stephens J, Xie Z, Yang G. Inhibition of unfolded protein response prevents post-anesthesia neuronal hyperactivity and synapse loss in aged mice. Aging Cell 2022:e13592.
Logue TC, Wen T, Ogundimu OE, Monk C, Guglielminotti J, D'Alton ME, Friedman AM. Delivery hospitalizations with substance use disorder diagnoses. Am J Obstet Gynecol 2022:S0002-9378(22)00168-5.
Rashid Roni MS, Zahn NM, Yocum GT, Webb DA, Mian MY, Meyer MJ, Tylek AS, Cook JM, Emala CW, Stafford DC, Arnold LA. Comparative pharmacodynamic and pharmacokinetic study of MIDD0301 and its (S) enantiomer. Drug Dev Res 2022.
Soliman SS, Durling-Grover R, Bilaniuk JW, Kong K, Renna L, Hakakian D, Rolandelli RH, Antonioli L, Nemeth ZH. Association Between Body Mass Index and Morbidity and Mortality During Hospitalization After Trauma. J Trauma Nurs 2022;29:80–5.
Waldrop G, Safavynia SA, Barra ME, Agarwal S, Berlin DA, Boehme AK, Brodie D, Choi JM, Doyle K, Fins JJ, Ganglberger W, Hoffman K, Mittel AM, Roh D, Mukerji SS, Der Nigoghossian C, Park S, Schenck EJ, Salazar-Schicchi J, Shen Q, Sholle E, Velazquez AG, Walline MC, Westover MB, Brown EN, Victor J, Edlow BL, Schiff ND, Claassen J. Prolonged unconsciousness is common in COVID-19 and associated with hypoxemia. Ann Neurol 2022.
Ahmed HM, Atterton BP, Crowe GG, . . . , Ludwin DB, et al. Recommendations for effective documentation in regional anesthesia: an expert panel Delphi consensus project. Reg Anesth Pain Med 2022:rapm-2021-103136.
Coury JR, Skaggs KF, Marciano GF, Pinyavat T, Naseef M, Roye BD, Vitale MG. Intraoperative Anaphylaxis to the Bovine Flowable Gelatin Matrix: A Report of 2 Cases. JBJS Case Connect 2022;12.
Guglielminotti J, Landau R, Daw J, Friedman AM, Chihuri S, Li G. Use of Labor Neuraxial Analgesia for Vaginal Delivery and Severe Maternal Morbidity. JAMA Netw Open 2022;5:e220137.
Ing C, Warner DO, Sun LS, Flick RP, Davidson AJ, Vutskits L, McCann ME, O'Leary J, Bellinger DC, Rauh V, Orser BA, Suresh S, Andropoulos DB. Anesthesia and Developing Brains: Unanswered Questions and Proposed Paths Forward. Anesthesiology 2022;136:500–12.
Landau R, Bernstein K, Ring LE. Anesthesia Considerations for Pregnant People With COVID-19 Infection. Clin Obstet Gynecol 2022;65:179–88.
Lee A, Shatil B, Landau R, Menon P, Smiley R. Intrathecal 2-Chloroprocaine 3% Versus Hyperbaric Bupivacaine 0.75% for Cervical Cerclage: A Double-Blind Randomized Controlled Trial. Anesth Analg 2022;134:624–32.
Lumb PD, Cassorla L, Clement DM, Coffey RL, Hingorani A, Kenepp N, Przybylo J, Roth JV, Shah J, Schulman ES, Tolpin EI, Wurm WH, Sladen RN. The International Anesthesia Research Society Coronavirus Disease 2019 Pandemic Scientific Advisory Board: Supporting a Pandemic of Positivity. Anesth Analg 2022;134:e14.
Maniker RB, Damiano J, Ivie RMJ, Pavelic M, Woodworth GE. Perioperative Breast Analgesia: a Systematic Review of the Evidence for Perioperative Analgesic Medications. Curr Pain Headache Rep 2022.
Wasserman E, Gomi R, Sharma A, Hong S, Bareja R, Gu J, Balaji U, Veerappan A, Kim BI, Wu W, Heras A, Perez-Zoghbi J, Sung B, Gueye-Ndiaye S, Worgall TS, Worgall S. Human Rhinovirus Infection of the Respiratory Tract Affects Sphingolipid Synthesis. Am J Respir Cell Mol Biol 2022;66:302–11.
Zahn NM, Roni MSR, Yocum GT, Meyer MJ, Webb DA, Mian MY, Cook JM, Stafford DC, Emala CW, Arnold LA. Development of Inhaled GABAA Receptor Modulators to Improve Airway Function in Bronchoconstrictive Disorders. ACS Pharmacol Transl Sci 2022;5:80–8.
Alfalasi R, Moayedi S. A Novel Approach to Perimortem Cesarean Section Training with Human Cadavers. Med Sci Educ 2022;32:13–5.
Anderson TA, Delgado J, Sun S, Behzadian N, Vilches-Moure J, Szlavik RB, Butts-Pauly K, Yeomans D. Dose-dependent effects of high intensity focused ultrasound on compound action potentials in an ex vivo rodent peripheral nerve model: comparison to local anesthetics. Reg Anesth Pain Med 2022:rapm-2021-103115.
Barajas MB, Brunner SD, Wang A, Griffiths KK, Levy RJ. Propofol toxicity in the developing mouse heart mitochondria. Pediatr Res 2022.
Carlson S, Kim H, Devanand DP, Goldberg TE. Novel approaches to measuring neurocognitive functions in Alzheimer's disease clinical trials. Curr Opin Neurol 2022.
De Logu F, Nassini R, Hegron A, Landini L, Jensen DD, Latorre R, Ding J, Marini M, Souza Monteiro de Araujo D, Ramírez-Garcia P, Whittaker M, Retamal J, Titiz M, Innocenti A, Davis TP, Veldhuis N, Schmidt BL, Bunnett NW, Geppetti P. Schwann cell endosome CGRP signals elicit periorbital mechanical allodynia in mice. Nat Commun 2022;13:646.
Neudecker V, Perez-Zoghbi JF, Brambrink AM. Does inflammation mediate behavioural alterations in anaesthesia-induced developmental neurotoxicity? Br J Anaesth 2022:S0007-0912(21)00871-0.
Owyang CG, Donnat C, Brodie D, Gershengorn HB, Hua M, Qadir N, Tonna JE. Similarities in extracorporeal membrane oxygenation management across intensive care unit types in the United States: An analysis of the Extracorporeal Life Support Organization Registry. Artif Organs 2022.
Yu K, Faye AS, Wen T, Guglielminotti JR, Huang Y, Wright JD, D'Alton ME, Friedman AM. Outcomes during delivery hospitalisations with inflammatory bowel disease. BJOG 2022.
Jin R, He S, Black KA, Clarke OB, Wu D, Bolla JR, Johnson P, Periasamy A, Wardak A, Czabotar P, Colman PM, Robinson CV, Laver D, Smith BJ, Gulbis JM. Ion currents through Kir potassium channels are gated by anionic lipids. Nat Commun 2022;13:490.
Lawlor MK, Hamid N, Kampaktsis P, Ning Y, Wang V, Akkoc D, Dershowitz L, Placheril E, Vahl TP, Nazif T, Khalique O, Ng V, Brener MI, Burkhoff D, Dickstein M, Kurlansky P, Leon MB, Hahn RT, Kodali S, George I. Incidence and predictors of cardiogenic shock following surgical or transcatheter tricuspid valve intervention. Catheter Cardiovasc Interv 2022.
Miller LK, Patel VI, Wagener G. Spinal Cord Protection for Thoracoabdominal Aortic Surgery. J Cardiothorac Vasc Anesth 2022;36:577–86.
Mittel A, Kim DH, Cooper Z, Argenziano M, Hua M. Use of 90-day mortality does not change assessment of hospital quality after coronary artery bypass grafting in New York State. J Thorac Cardiovasc Surg 2022;163:676-682.e1.
Sharma R, Louie A, Thai CP, Dizdarevic A. Chest Wall Nerve Blocks for Cardiothoracic, Breast Surgery, and Rib-Related Pain. Curr Pain Headache Rep 2022.
Zhang H. Cancer Pain Management-New Therapies. Curr Oncol Rep 2022.
Lee JJ, Price JC, Jackson WM, Whittington RA, Ioannidis JPA. COVID-19: A Catalyst for Transforming Randomized Trials. J Neurosurg Anesthesiol 2022;34:107–12.
Li CW, Osman R, Menconi F, Faustino LC, Kim K, Clarke OB, Hou H, Tomer Y. Cepharanthine Blocks Presentation of Thyroid and Islet Peptides in a Novel Humanized Autoimmune Diabetes and Thyroiditis Mouse Model. Front Immunol 2021;12:796552.
Lynch L, Mielenz TJ, Li G, Eby DW, Molnar LJ, Betz ME, DiGuiseppi C, Hill LL, Jones V, Strogatz D. Rate of Social Isolation by Geographic Location Among Older Adults: AAA LongROAD Study. Front Public Health 2021;9:791683.
Lynch LR, Clifford H, Ko R, Hache M, Sun W. Primer of COVID-19 Vaccines for the Perioperative Physician. J Neurosurg Anesthesiol 2022;34:101–6.
McMullen L, Barker K, Fried J, Wagener G. Clinical considerations for the evaluation of patients with left ventricular assist devices. JAAPA 2022;35:37–42.
Melehy A, Ning Y, Kurlansky P, Kaku Y, Fried J, Hastie J, Ciolek A, Brodie D, Eisenberger AB, Sayer G, Uriel N, Takayama H, Naka Y, Takeda K. Bleeding and Thrombotic Events During Extracorporeal Membrane Oxygenation for Postcardiotomy Shock. Ann Thorac Surg 2022;113:131–7.
Miltiades A, Houck PJ, Monteleone M, Harrison NL, Cabrera-Garcia D, Roh D, Wagener G. Insights into Fibrinogen-Mediated COVID-19 Hypercoagulability in Critically Ill Patients. J Neurosurg Anesthesiol 2022;34:136–40.
Negishi T, Mihara N, Chiba T, D'Armiento J, Chada K, Maeda M, Igarashi M, Imai K. High mobility group AT-hook 2 regulates osteoblast differentiation and facial bone development. Biochem Biophys Res Commun 2021;590:68–74.
Park J, Zuo H, Frangaj A, Fu Z, Yen LY, Zhang Z, Mosyak L, Slavkovich VN, Liu J, Ray KM, Cao B, Vallese F, Geng Y, Chen S, Grassucci R, Dandey VP, Tan YZ, Eng E, Lee Y, Kloss B, Liu Z, Hendrickson WA, Potter CS, Carragher B, Graziano J, Conigrave AD, Frank J, Clarke OB, Fan QR. Symmetric activation and modulation of the human calcium-sensing receptor. Proc Natl Acad Sci U S A 2021;118:e2115849118.
Paul JA, Panzer OPF. Point-of-care Ultrasound in Cardiac Arrest. Anesthesiology 2021;135:508–19.
Price JC, Lee JJ, Ing C, Li G, Narula J, Clark MK, Stylianos S, Whittington RA, Levy RJ, Sun LS. Prevalence of SARS-CoV-2 Positivity in Pediatric Surgical Patients Amid the First Wave of the COVID-19 Pandemic in New York City. J Neurosurg Anesthesiol 2022;34:132–5.
Rai N, Arteaga-Solis E, Goldklang M, Zelonina T, D'Armiento J. The Role of Secreted Frizzled Related Protein-1 in Allergic Asthma. Am J Respir Cell Mol Biol 2021.
Reif de Paula T, Nemeth SK, Kurlansky PA, Simon HL, Miller LK, Keller DS. A Randomized Controlled Trial Examining the Impact of an Anorectal Surgery Multimodal Enhanced Recovery Program on Opioid Use. Ann Surg 2022;275:e22–9.
Shanewise JS. Commentary: When you get to a fork in the road, take it. J Thorac Cardiovasc Surg 2021:S0022-5223(21)01708-6.
Sun EP, Guglielminotti J, Chihuri S, Li G. Association of Medicaid Expansion Under the Affordable Care Act With Perinatal Care Access and Utilization Among Low-Income Women: A Systematic Review and Meta-analysis. Obstet Gynecol 2022.
Sun LS, Brambrink A, Emala CW, Hua M, Lee HT, Levy RJ, Smiley RM, Whittington RA, Narula JH. Papper Event 2021: The COVID-19 Pandemic: Lessons Learned and the Way Forward. J Neurosurg Anesthesiol 2022;34:99–100.
Sutherland L, Houchin A, Wang T, Wang S, Moitra V, Sharma A, Zorn T, Flynn BC. Impact of Early, Low-Dose Factor VIIa on Subsequent Transfusions and Length of Stay in Cardiac Surgery. J Cardiothorac Vasc Anesth 2022;36:147–54.
Yan X, Goldsmith J, Mohan S, Turnbull ZA, Freundlich RE, Billings FT, Kiran RP, Li G, Kim M. Impact of Intraoperative Data on Risk Prediction for Mortality After Intra-Abdominal Surgery. Anesth Analg 2022;134:102–13.
DiMaggio C, Abramson D, Susser ES, Hoven CW, Chen Q, Andrews HF, Herman D, Kreniske J, Ryan M, Susser I, Thorpe LE, Li G. The COVID-19 Healthcare Personnel Study (CHPS): Overview, Methods, and Preliminary Findings. J Neurosurg Anesthesiol 2022;34:148–51.
Eisler L, Genziano J, Naus C, Brentjens TE, Gropper MA. A Tale of Two Supercities: Early COVID-19 Outcomes Reflect Social Vulnerability in New York City and San Francisco. J Neurosurg Anesthesiol 2022;34:116–21.
Griffiths KK, Gerber A, Whittington RA. The Anesthesiologist as Translational Scientist. J Neurosurg Anesthesiol 2022;34:113–5.
Jackson WM, Price JC, Eisler L, Sun LS, Lee JJ. COVID-19 in Pediatric Patients: A Systematic Review. J Neurosurg Anesthesiol 2022;34:141–7.
Jaconia GD, Lynch LR, Miller LK, Hines RL, Pinyavat T. COVID-19 Impact on Resident Mental Health and Well-Being. J Neurosurg Anesthesiol 2022;34:122–6.
Johnson AA, Wallace BK, Xu Q, Chihuri S, Hoven CW, Susser ES, DiMaggio C, Abramson D, Andrews HF, Lang BH, Ryan M, Li G. Hopelessness in New York State Physicians During the First Wave of the COVID-19 Outbreak. J Neurosurg Anesthesiol 2022;34:152–7.
Ko R, Massa C, Saraiya N, Cheung EW. Multisystem Inflammatory Syndrome in Children (MIS-C): Experiences With a New Disease Process. J Neurosurg Anesthesiol 2022;34:127–31.
Dan W, Park GH, Vemaraju S, Wu AD, Perez K, Rao M, Berkowitz DE, Lang RA, Yim PD. Light-Mediated Inhibition of Colonic Smooth Muscle Constriction and Colonic Motility via Opsin 3. Front Physiol 2021;12:744294.
Bronshteyn YS, Anderson TA, Badakhsh O, Boublik J, Brady MBW, Charnin JE, Coker BJ, Deriy LB, Hardman HD, Haskins SC, Hollon M, Hsia H-LJ, Neelankavil JP, Panzer OPF, Perlas A, Ramsingh D, Sharma A, Shore-Lesserson LJ, Zimmerman JM, American Society of Anesthesiologists Ad Hoc Committee on PoCUS. Diagnostic Point-of-Care Ultrasound: Recommendations From an Expert Panel. J Cardiothorac Vasc Anesth 2022;36:22–9.
Barskaya A, Wang DS, Moitra VK. Mitigating cognitive biases OFTEN, a hypothesis-based approach to diagnose hypotension. J Crit Care 2021;68:104–6.
Bhattacharya PT, Fox AN, Marboe CC, Lagana SM, Remotti HE, D'Armiento JM, Goldklang MP, Eisenberger AB, Griffin JM, Maurer MS. Can lightning strike twice? Wild-type transthyretin cardiac amyloidosis associated with rare liver disease. Oxf Med Case Reports 2021;2021:omab113.
Zoghbi AW, Dhindsa RS, Goldberg TE, Mehralizade A, Motelow JE, Wang X, Alkelai A, Harms MB, Lieberman JA, Markx S, Goldstein DB. High-impact rare genetic variants in severe schizophrenia. Proc Natl Acad Sci U S A 2021;118:e2112560118.
Noël A, Perveen Z, Xiao R, Hammond H, Le Donne V, Legendre K, Gartia MR, Sahu S, Paulsen DB, Penn AL. Mmp12 Is Upregulated by in utero Second-Hand Smoke Exposures and Is a Key Factor Contributing to Aggravated Lung Responses in Adult Emphysema, Asthma, and Lung Cancer Mouse Models. Front Physiol 2021;12:704401.
Adler A, Lai CSW, Yang G, Geron E, Bai Y, Gan W-B. Sleep promotes the formation of dendritic filopodia and spines near learning-inactive existing spines. Proc Natl Acad Sci U S A 2021;118:e2114856118.
Meng M-L, Smiley R. The Cardio-Obstetrics Patient and the Cardiothoracic Anesthesiologist. J Cardiothorac Vasc Anesth 2021:S1053-0770(21)00973-3.
Wen T, Schmidt CN, Sobhani NC, Guglielminotti J, Miller EC, Sutton D, Lahtermaher Y, D'Alton ME, Friedman AM. Trends and Outcomes for Deliveries with Hypertensive Disorders of Pregnancy from 2000 to 2018: A Repeated Cross-Sectional Study. BJOG 2021.
Yuan Q, Dridi H, Clarke OB, Reiken S, Melville Z, Wronska A, Kushnir A, Zalk R, Sittenfeld L, Marks AR. RyR1-related myopathy mutations in ATP and calcium binding sites impair channel regulation. Acta Neuropathol Commun 2021;9:186.
Yang J, Lu Y, Liao X, Chang MP. Examining patient trust towards physicians between clinical departments in a Chinese hospital. PLoS One 2021;16:e0259945.
Soliman SS, Gaccione AG, Bilaniuk JW, Adams JM, DiFazio LT, Hakakian D, Kong K, Rolandelli RH, Nemeth ZH. The impact of gender on clinical outcomes after sustaining a pelvic fracture. Eur J Orthop Surg Traumatol 2021.
Rastelli D, Robinson A, Lagomarsino VN, Matthews LT, Hassan R, Perez K, Dan W, Yim PD, Mixer M, Prochera A, Shepherd A, Sun L, Hall K, Ballou S, Lembo A, Nee J, Rao M. [jci.org/articles/view/150789/pdf]Diminished androgen levels are linked to irritable bowel syndrome and cause bowel dysfunction in mice. J Clin Invest 2021:e150789.
Friedman AM, DiMango EA, Guglielminotti JR, Huang Y, Wright JD, D'Alton ME, Wen T. Trends in and Maternal Outcomes of Delivery Hospitalizations of Patients With an Asthma Diagnosis. Obstet Gynecol 2021.
Engstrom T, Clinger JA, Spoth KA, Clarke OB, Closs DS, Jayne R, Apker BA, Thorne RE. High-resolution single-particle cryo-EM of samples vitrified in boiling nitro-gen. IUCrJ 2021;8:867–77.
Deng J, Li M, Meng F, Liu Z, Wang S, Zhang Y, Li M, Li Z, Zhang L, Tang P. 3D spheroids of human placenta-derived mesenchymal stem cells attenuate spinal cord injury in mice. Cell Death Dis 2021;12:1096.
Guan Q, McCormack D, Juurlink DN, Bronskill SE, Wunsch H, Gomes T. New Opioid Use and Risk of Emergency Department Visits Related to Motor Vehicle Collisions in Ontario, Canada. JAMA Netw Open 2021;4:e2134248.
Eisler L, Chihuri S, Lenke LG, Sun LS, Faraoni D, Li G. Development of a preoperative risk score predicting allogeneic red blood cell transfusion in children undergoing spinal fusion. Transfusion 2021.
Antonioli L, Pacher P, Haskó G. Adenosine and inflammation: it's time to (re)solve the problem. Trends Pharmacol Sci 2021:S0165-6147(21)00199-1.
D'Angelo AM, Nemeth S, Wang C, Kossar AP, Takeda K, Takayama H, Bapat V, Naka Y, Argenziano M, Smith CR, Beck J, Spellman J, Kurlansky P, George I. Re-dosing of del Nido cardioplegia in adult cardiac surgery requiring prolonged aortic cross-clamp. Interact Cardiovasc Thorac Surg 2021:ivab310.
Wu J, Ma Z, Raman A, Beckerman P, Dhillon P, Mukhi D, Palmer M, Chen HC, Cohen CR, Dunn T, Reilly J, Meyer N, Shahaty M, Arany Z, Haskó G, Laudanski K, Hung A, Susztak K. APOL1 risk variants in individuals of African genetic ancestry drive endothelial cell defects that exacerbate sepsis. Immunity 2021:S1074-7613(21)00410-6.
Wagener G. Serum Glycomics, a Novel Biomarker That Opens Doors to a Better Understanding of Graft Failure. Transplantation 2021;105:2344–5.
Taha B, Guglielminotti J, Li G, Landau R. Utilization and Outcomes of Extracorporeal Membrane Oxygenation in Obstetric Patients in the United States, 1999-2014: A Retrospective Cross-Sectional Study. Anesth Analg 2021.
Lovászi M, Németh ZH, Gause WC, Beesley J, Pacher P, Haskó G. Inosine monophosphate and inosine differentially regulate endotoxemia and bacterial sepsis. FASEB J 2021;35:e21935.
García PS, Brown CH. Phenylephrine or Ephedrine for Intraoperative Hypotension? Consider the Cerebral Microcirculation. Anesthesiology 2021;135:775–7.
Cher BAY, Wilson EA, Pinsky AM, Townshend RF, Wolski AV, Broderick M, Milen AM, Lau A, Singh A, Cinti SK, Engelke CG, Saha AK. Utility of a Telephone Triage Hotline in Response to the COVID-19 Pandemic: Longitudinal Observational Study. J Med Internet Res 2021;23:e28105.
Yang Y, Liang F, Gao J, Dong Y, Zhang Y, Yang G, Soriano SG, Feng H-J, Xie Z. Testosterone attenuates sevoflurane-induced tau phosphorylation and cognitive impairment in neonatal male mice. Br J Anaesth 2021:S0007-0912(21)00574-2.
Barreto Chang OL, Kreuzer M, Morgen DF, Possin KL, García PS. Ketamine Associated Intraoperative Electroencephalographic Signatures of Elderly Patients With and Without Preoperative Cognitive Impairment. Anesth Analg 2022.
Lee AC, Haché M. Pediatric Anesthesia Management for Post-Tonsillectomy Bleed: Current Status and Future Directions. Int J Gen Med 2022;15:63–9.
Siddiqui S, Tung A, Kelly L, Nurok M, Khanna AK, Ben-Jacob T, Verdiner R, Sreedharan R, Novack L, Nunnally M, Chow J, Williams GW, Sladen RN. Anxiety, worry, and job satisfaction: effects of COVID-19 care on critical care anesthesiologists. Can J Anaesth 2022.
Suresha PB, Robichaux CJ, Cassim TZ, García PS, Clifford GD. Raspberry Pi-Based Data Archival System for Electroencephalogram Signals From the SedLine Root Device. Anesth Analg 2021.
Sasaki H, Zhang Y, Emala CW, Mizuta K. Melatonin MT2 receptor is expressed and potentiates contraction in human airway smooth muscle. Am J Physiol Lung Cell Mol Physiol 2021.
Pirazzini M, Grinzato A, Corti D, Barbieri S, Leka O, Vallese F, Tonellato M, Silacci-Fregni C, Piccoli L, Kandiah E, Schiavo G, Zanotti G, Lanzavecchia A, Montecucco C. Exceptionally potent human monoclonal antibodies are effective for prophylaxis and therapy of tetanus in mice. J Clin Invest 2021:e151676.
Obert DP, Hight D, Sleigh J, Kaiser HA, García PS, Schneider G, Kreuzer M. The First Derivative of the Electroencephalogram Facilitates Tracking of Electroencephalographic Alpha Band Activity During General Anesthesia. Anesth Analg 2021. 
Lefrant J-Y, Pirracchio R, Benhamou D, Njeim R, Ausset S, Bastide S, Biais M, Bouvet L, Brissaud O, Brull SJ, Capdevila X, Cuvillon P, Dadure C, David J-S, Bin D, Fischer M-O, Forget P, Fujii T, Godier A, Gopalan DP, Hamada S, Joannes-Boyau O, Kerever S, Kipnis É, Kolodzie K, Landau R, Le Gall A, Le Guen M, Legrand M, Lonnqvist PA, et al. 2021 adaptation of the editorial policy of Anaesthesia Critical Care and Pain Medicine (ACCPM). Anaesth Crit Care Pain Med 2021;40:100957.
Lee JJ, Price JC, Gewandter J, Kleykamp BA, Biagas KV, Naim MY, Ward D, Dworkin RH, Sun LS. Design and reporting characteristics of clinical trials investigating sedation practices in the paediatric intensive care unit: a scoping review by SCEPTER (Sedation Consortium on Endpoints and Procedures for Treatment, Education and Research). BMJ Open 2021;11:e053519.
Hsu A, Sasson C, Kudenchuk PJ, Atkins DL, Aziz K, Becker LB, Berg RA, Bhanji F, Bradley SM, Brooks SC, Chan M, Chan PS, Cheng A, Clemency BM, de Caen A, Duff JP, Edelson DP, Flores GE, Fuchs S, Girotra S, Hinkson C, Joyner BL Jr, Kamath-Rayne BD, Kleinman M, Lasa JJ, Lavonas EJ, Lee HC, Lehotzky RE, Levy A, Mancini ME, McBride ME, Meckler G, Merchant RM, Moitra VK, …, Wang DS, et al. 2021 Interim Guidance to Health Care Providers for Basic and Advanced Cardiac Life Support in Adults, Children, and Neonates With Suspected or Confirmed COVID-19. Circ Cardiovasc Qual Outcomes 2021;14:e008396.
Habib AS, Nedeljkovic SS, Horn J-L, Smiley RM, Kett AG, Vallejo MC, Song J, Scranton R, Bao X. Randomized trial of transversus abdominis plane block with liposomal bupivacaine after cesarean delivery with or without intrathecal morphine. J Clin Anesth 2021;75:110527.
Blanchard A, Chihuri S, DiGuiseppi CG, Li G. Risk of Self-harm in Children and Adults With Autism Spectrum Disorder: A Systematic Review and Meta-analysis. JAMA Netw Open 2021;4:e2130272.
Alizamani E, Ghorbanzadeh B, Naserzadeh R, Mansouri MT. Montelukast, a cysteinyl leukotriene receptor antagonist, exerts local antinociception in animal model of pain through the L-arginine/nitric oxide/cyclic GMP/KATP channel pathway and PPARγ receptors. Int J Neurosci 2021;131:1004–11.
Andrikopoulou M, Panigrahi SK, Jaconia GD, Gyamfi-Bannerman C, Smiley RM, Page-Wilson G. Pregnancy Specific Adaptations in Leptin and Melanocortin Neuropeptides in Early Human Gestation. J Clin Endocrinol Metab 2021:dgab510.
Bezinover D, Mukhtar A, Wagener G, Wray C, Blasi A, Kronish K, Zerillo J, Tomescu D, Pustavoitau A, Gitman M, Singh A, Saner FH. Hemodynamic Instability During Liver Transplantation in Patients With End-stage Liver Disease: A Consensus Document from ILTS, LICAGE, and SATA. Transplantation 2021;105:2184–200.
Cater RJ, Chua GL, Erramilli SK, Keener JE, Choy BC, Tokarz P, Chin CF, Quek DQY, Kloss B, Pepe JG, Parisi G, Wong BH, Clarke OB, Marty MT, Kossiakoff AA, Khelashvili G, Silver DL, Mancia F. Structural basis of omega-3 fatty acid transport across the blood-brain barrier. Nature 2021;595:315–9.
Geneslaw AS, Lu Y, Miles CH, Hua M, Cappell J, Smerling AJ, Olfson M, Edwards JD, Ing C. Long-Term Increases in Mental Disorder Diagnoses After Invasive Mechanical Ventilation for Severe Childhood Respiratory Disease: A Propensity Matched Observational Cohort Study. Pediatr Crit Care Med 2021.
Haas CB, Lovászi M, Pacher P, Souza PO de, Pelletier J, Leite RO, Sévigny J, Németh Z, Braganhol E, Haskó G. Extracellular ectonucleotidases are differentially regulated in murine tissues and human polymorphonuclear leukocytes during sepsis and inflammation. Purinergic Signal 2021.
Hayashi H, Itatani K, Akiyama K, Zhao Y, Kurlansky P, DeRoo S, Sanchez J, Ferrari G, Yuzefpolskaya M, Colombo PC, Takeda K, Wu IY, Kainuma A, Takayama H. Influence of aneurysmal aortic root geometry on mechanical stress to the aortic valve leaflet. Eur Heart J Cardiovasc Imaging 2021;22:986–94.
Huang L, Jin J, Chen K, You S, Zhang H, Sideris A, Norcini M, Recio-Pinto E, Wang J, Gan W-B, Yang G. BDNF produced by cerebral microglia promotes cortical plasticity and pain hypersensitivity after peripheral nerve injury. PLoS Biol 2021;19:e3001337.
Huang L, Lafaille JJ, Yang G. Learning-dependent dendritic spine plasticity is impaired in spontaneous autoimmune encephalomyelitis. Dev Neurobiol 2021;81:736–45.
Kainuma A, Itatani K, Hayashi H, Kaku Y, Wu IY, Colombo PC, Ferrari G, Kurlansky P, Yuzefpolskaya M, Takeda K, Naka Y, Akiyama K, Takayama H. Left Ventricular Assist Device Support-Induced Alteration of Mechanical Stress on Aortic Valve and Aortic Wall. ASAIO J 2021.
Kern-Goldberger AR, Arditi B, Wen T, Guglielminotti J, Gyamfi-Bannerman C, D'Alton M, Friedman AM. Risk for and disparities in critical care during delivery hospitalizations. Am J Obstet Gynecol MFM 2021;3:100354.
Landau R, Janvier A-S. Are we finally tackling the issue of pain during cesarean section? Anaesth Crit Care Pain Med 2021;40:100938.
Logue TC, Wen T, Monk C, Guglielminotti J, Huang Y, Wright JD, D'Alton ME, Friedman AM. Trends in and Complications Associated with Delivery Hospitalizations with Mental Health Condition Diagnoses. Am J Obstet Gynecol 2021:S0002-9378(21)01049-8.
Lukovic E, Emala C. Diacylglycerol Kinase Puts the Brakes on Airway Smooth Muscle Contraction. Am J Respir Cell Mol Biol 2021.
Lukovic E, Perez-Zoghbi JF, Zhang Y, Zhu Y, Sang S, Emala CW. Ginger metabolites and metabolite-inspired synthetic products modulate intracellular calcium and relax airway smooth muscle. Am J Physiol Lung Cell Mol Physiol 2021.
Melville Z, Kim K, Clarke OB, Marks AR. High-resolution structure of the membrane-embedded skeletal muscle ryanodine receptor. Structure 2021:S0969-2126(21)00296-3.
Obert DP, Schweizer C, Zinn S, Kratzer S, Hight D, Sleigh J, Schneider G, García PS, Kreuzer M. The influence of age on EEG-based anaesthesia indices. J Clin Anesth 2021;73:110325.
Pellegrini C, Fornai M, Benvenuti L, Colucci R, Caputi V, Palazon-Riquelme P, Giron MC, Nericcio A, Garelli F, D'Antongiovanni V, Segnani C, Ippolito C, Nannipieri M, Lopez-Castejon G, Pelegrin P, Haskó G, Bernardini N, Blandizzi C, Antonioli L. NLRP3 at the crossroads between immune/inflammatory responses and enteric neuroplastic remodelling in a mouse model of diet-induced obesity. Br J Pharmacol 2021;178:3924–42.
Prin M, Rui S, Pan S, Kadyaudzu C, Mehta PS, Li G, Charles A. Anemia at Intensive Care Unit Admission and Hospital Mortality Among Patients at a Referral Hospital in Malawi. Am Surg 2021;87:1334–40.
Rodriguez VA, Bhave S, Chen R, Pang C, Hripcsak G, Sengupta S, Elhadad N, Green R, Adelman J, Metitiri KS, Elias P, Groves H, Mohan S, Natarajan K, Perotte A. Development and validation of prediction models for mechanical ventilation, renal replacement therapy, and readmission in COVID-19 patients. J Am Med Inform Assoc 2021;28:1480–8.
Saponaro A, Bauer D, Giese MH, Swuec P, Porro A, Gasparri F, Sharifzadeh AS, Chaves-Sanjuan A, Alberio L, Parisi G, Cerutti G, Clarke OB, Hamacher K, Colecraft HM, Mancia F, Hendrickson WA, Siegelbaum SA, DiFrancesco D, Bolognesi M, Thiel G, Santoro B, Moroni A. Gating movements and ion permeation in HCN4 pacemaker channels. Mol Cell 2021;81:2929-2943.e6.
Sladen RN, Shulman MA, Javaid A, Hodgson C, Myles PS, Mcgiffin D, Nakagawa S, Amlani AM, Hupf J, Takeda K, Naka Y, Takayama H, Bergin P, Buckland MR, Yozefpolskaya M, Colombo PC. Postdischarge Functional Capacity, Health-Related Quality of Life, Depression, Anxiety, and Post-traumatic Stress Disorder in Patients Receiving a Long-term Left Ventricular Assist Device. J Card Fail 2021:S1071-9164(21)00337-7.
Ward DS, Absalom AR, Aitken LM, Balas MC, Brown DL, Burry L, Colantuoni E, Coursin D, Devlin JW, Dexter F, Dworkin RH, Egan TD, Elliott D, Egerod I, Flood P, Fraser GL, Girard TD, Gozal D, Hopkins RO, Kress J, Maze M, Needham DM, Pandharipande P, Riker R, Sessler DI, Shafer SL, Shehabi Y, Spies C, Sun LS, Tung A, et al. Design of Clinical Trials Evaluating Sedation in Critically Ill Adults Undergoing Mechanical Ventilation: Recommendations From Sedation Consortium on Endpoints and Procedures for Treatment, Education, and Research (SCEPTER) Recommendation III. Crit Care Med 2021;49:1684–93.
Adam G, Shiomi T, Monica G, Jarrod S, Vincent A, Becky M, Tina Z, Jeanine D. Suppression of cigarette smoke induced MMP1 expression by selective serotonin re-uptake inhibitors. FASEB J. 2021;35(7):e21519.
Akiyama K, Itatani K, Wu IY, Tachibana Y, Obata Y, Nakajima Y, Yamagishi M, Takayama H, Sawa T. Difference in Intraventricular Vortex Between the Single Right Ventricle and Single Left Ventricle (link is external and opens in a new window). J Cardiothorac Vasc Anesth 2021;35:2242–3.
Babalonis S, Comer SD, Jones JD, Nuzzo P, Lofwall MR, Manubay J, Hatton KW, Whittington RA, Walsh SL. Relative potency of intravenous oxymorphone compared to other µ opioid agonists in humans - pilot study outcomes. Psychopharmacology (Berl) 2021;238:2503–14.
Basem JI, White RS, Chen SA, Mauer E, Steinkamp ML, Inturrisi CE, Witkin LR. The effect of obesity on pain severity and pain interference (link is external and opens in a new window). Pain Manag 2021;11:571–81.
Boehme AK, Doyle K, Thakur KT, Roh D, Park S, Agarwal S, Velazquez AG, Egbebike JA, Der Nigoghossian C, Prust ML, Rosenberg J, Brodie D, Fishkoff KN, Hochmann BR, Rabani LE, Yip NH, Panzer O, Claassen J. Disorders of Consciousness in Hospitalized Patients with COVID-19: The Role of the Systemic Inflammatory Response Syndrome (link is external and opens in a new window). Neurocrit Care 2021.
Chou FL, Abramson D, DiMaggio C, Hoven CW, Susser E, Andrews HF, Chihuri S, Lang BH, Ryan M, Herman D, Susser I, Mascayano F, Li G. Factors Related to Self-Reported Distress Experienced by Physicians During Their First COVID-19 Triage Decisions (link is external and opens in a new window). Disaster Med Public Health Prep 2021:1–20.
El-Boghdadly K, Wolmarans M, Stengel AD, Albrecht E, Chin KJ, Elsharkawy H, …, Ludwin D, et al. Standardizing nomenclature in regional anesthesia: an ASRA-ESRA Delphi consensus study of abdominal wall, paraspinal, and chest wall blocks (link is external and opens in a new window). Reg Anesth Pain Med 2021;46:571–80.
Emple A, Fonseca L, Nakagawa S, Guevara G, Russell C, Hua M. Moral Distress in Clinicians Caring for Critically Ill Patients Who Require Mechanical Circulatory Support (link is external and opens in a new window). Am J Crit Care 2021;30:356–62.
Ende HB, Landau R, Cole NM, Burns SM, Bateman BT, Bauer ME, Booth JL, Flood P, Leffert LR, Houle TT, Tsen LC. Labor prior to cesarean delivery associated with higher post-discharge opioid consumption (link is external and opens in a new window). PLoS One. 2021;16(7):e0253990.
Guglielminotti J, Landau R, Li G. The 2014 New York State Medicaid Expansion and Severe Maternal Morbidity During Delivery Hospitalizations (link is external and opens in a new window). Anesth Analg. 2021;133(2):340-348.
Hannan EL, Zhong Y, Cozzens K, Adams DH, Girardi L, Chikwe J, Wechsler A, Sundt TM 3rd, Smith CR, Gold JP, Lahey SJ, Jordan D. Revascularization for Isolated Proximal Left Anterior Descending Artery Disease. Ann Thorac Surg. 2021;112(2):555-562.
Ing C, Landau R, DeStephano D, Miles CH, Ungern-Sternberg BS von, Li G, Whitehouse AJO. Prenatal Exposure to General Anesthesia and Childhood Behavioral Deficit (link is external and opens in a new window). Anesth Analg 2021;133:595–605.
Kannoth S, Mielenz TJ, Eby DW, Molnar LJ, Jia H, Li G, Strogatz D. Adapted Stopping Elderly Accidents, Deaths, and Injuries Questions for Falls Risk Screening: Predictive Ability in Older Drivers. Am J Prev Med 2021;61:105–14.
Katz D, Bateman BT, Kjaer K, Turner DP, Spence NZ, Habib AS, George RB, Toledano RD, Grant G, Madden HE, Butwick AJ, Lynde G, Minehart RD, Beilin Y, Houle TT, Sharpe EE, Kodali B, Bharadwaj S, Farber MK, Palanisamy A, Prabhu M, Gonzales NY, Landau R, Leffert L. The Society for Obstetric Anesthesia and Perinatology (SOAP) COVID-19 Registry: An analysis of outcomes among pregnant women delivering during the initial SARS-CoV-2 outbreak in the United States. Anesth Analg. 2021 Apr 8.
Li J, Han L, Vallese F, Ding Z, Choi SK, Hong S, Luo Y, Liu B, Chan CK, Tajkhorshid E, Zhu J, Clarke O, Zhang K, Gennis R. Cryo-EM structures of Escherichia coli cytochrome bo3 reveal bound phospholipids and ubiquinone-8 in a dynamic substrate binding site. Proc Natl Acad Sci U S A. 2021;118(34):e2106750118.
Neudecker V, Perez-Zoghbi JF, Brambrink AM. Recent advances in understanding cognitive and behavioural alterations after early-in-life anaesthesia exposure and new mitigation/alternative strategies in preclinical studies (link is external and opens in a new window). Curr Opin Anaesthesiol. 2021;34(4):402-408.
Neudecker V, Perez-Zoghbi JF, Martin LD, Dissen GA, Grafe MR, Brambrink AM. Astrogliosis in juvenile non-human primates 2 years after infant anaesthesia exposure (link is external and opens in a new window). Br J Anaesth 2021;127:447–57.
Ng D, Pinharanda A, Vogt MC, Litwin-Kumar A, Stearns K, Thopte U, Cannavo E, Enikolopov A, Fiederling F, Kosmidis S, Noro B, Rodrigues-Vaz I, Shayya H, Andolfatto P, Peterka DS, Tabachnik T, D'Armiento J, Goldklang M, Bendesky A. WHotLAMP: A simple, inexpensive, and sensitive molecular test for the detection of SARS-CoV-2 in saliva. PLoS One. 2021;16(9):e0257464.
Patel AA, Zhukosvky M, Sidharthan S, Jotwani R, Rakesh N, Gulati A. Preliminary effects of low-intensity focused ultrasound treatment program for cancer-related neuropathic pain (link is external and opens in a new window). Pain Manag 2021;11:613–21.
Ring LE, Landau R. Anesthetic management of the parturient with opioid addiction (link is external and opens in a new window). Int Anesthesiol Clin 2021;59:28–39.
Stelitano D, Weisberg SP, Goldklang MP, Zhu Y, Bovier FT, Kalantarov GF, Greco G, Decimo D, Franci G, Cennamo M, Portella G, Galdiero M, Mathieu C, Horvat B, Trakht IN, Moscona A, Whitt MA, Porotto M. Rapid and Flexible Platform To Assess Anti-SARS-CoV-2 Antibody Neutralization and Spike Protein-Specific Antivirals (link is external and opens in a new window). mSphere. Published online ahead of print July 28, 2021.
Sutton D, Wen T, Staniczenko AP, Huang Y, Andrikopoulou M, D'Alton M, Feinberg BB, Fuchs K, Goffman D, Gyamfi-Bannerman C, Kahe K, Landau R, Lasky JA, Miller R, Ntoso AD, Panzer A, Sheen J-J, Simpson LL, Friedman AM. Clinical and Demographic Risk Factors for COVID-19 during Delivery Hospitalizations in New York City. Am J Perinatol 2021;38:857–68.
Wagener G. Searching for the Perfect Timing: Should We Routinely Extubate Patients in the Operating Room? (link is external and opens in a new window). Transplantation 2021;105:1916.
Journal publications archived lists