​General Anesthesia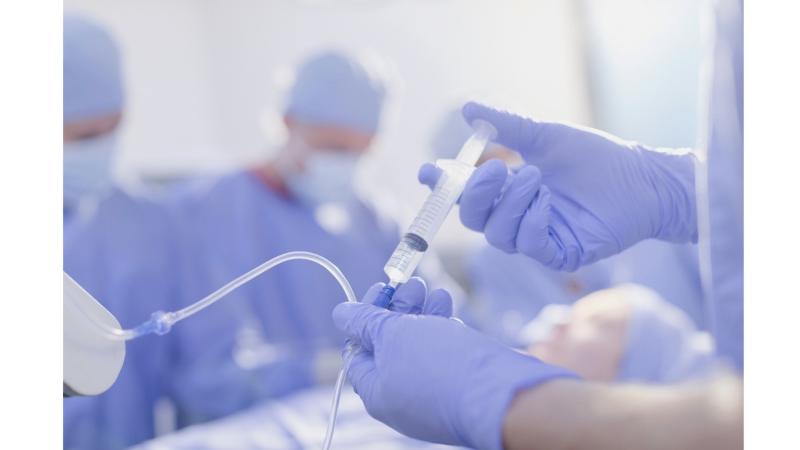 Mission
The Division of General Anesthesia provides services for adult patients in the Milstein/Heart Hospitals, the Spine Hospital at NewYork-Presbyterian/The Allen Hospital, the Irving 13 Endoscopy Suite, and the Eye Institute. We care for patients undergoing a wide variety of procedures: ENT, general, bariatric surgery, breast, colorectal, general, endocrine, plastic, vascular, gynecologic, oral, orthopedic, endoscopic, urologic, neurosurgical, transplantation (liver, pancreas, renal), and eye surgery. The division also is responsible for responding to adult arrests/stat intubations throughout the medical center. Frequently encountered are cases requiring jet ventilation, the massive transfusion protocol, and ECMO initiation.
Services
Our anesthesiologists provide around-the-clock coverage for airway emergencies and cardiac arrests in all areas of the campus, utilizing state-of-the-art devices and techniques for management of difficult airways, such as videolaryngoscopy and cricothyroidotomy. Ultrasound techniques enhance placement of central lines and peripheral nerve blocks. Our anesthesiologists routinely provide care for patients with ventricular-assist devices requiring anesthesia for general surgery.
In addition to the operating rooms, our division conducts out-of-OR anesthetics in the endoscopy suite, the cardiac catheterization lab, neuroradiology, interventional radiology, and ECT, among other bedside procedures. Residents participate in all aspects of anesthesia care in all subspecialties and at all sites in and out of the OR. In addition to OR and non-OR cases, residents participate in acute pain, PACU, and critical care (surgical ICU and cardiothoracic ICU) rotations.
Education
The state-of-the-art Margaret Wood Center for Education and Simulation is used for 1:1 training sessions in crisis management, task training (e.g., thoracic epidural), standardized patient evaluation, and surface, vascular, and nerve-anatomy ultrasound training. Didactic sessions include Milstein morning lectures and neuroanesthesia morning reports.
Research
Our faculty conducts active research in the areas of anesthetic effects on airway smooth muscle, lung inflammation and asthma, and bronchoconstriction. Other faculty projects include the study of acute kidney injury and renal protection, surgery-induced inflammation, and vascular smooth-muscle activity in hypertension. Our funding includes NIH as well as FAER grants.