Danielsson Lab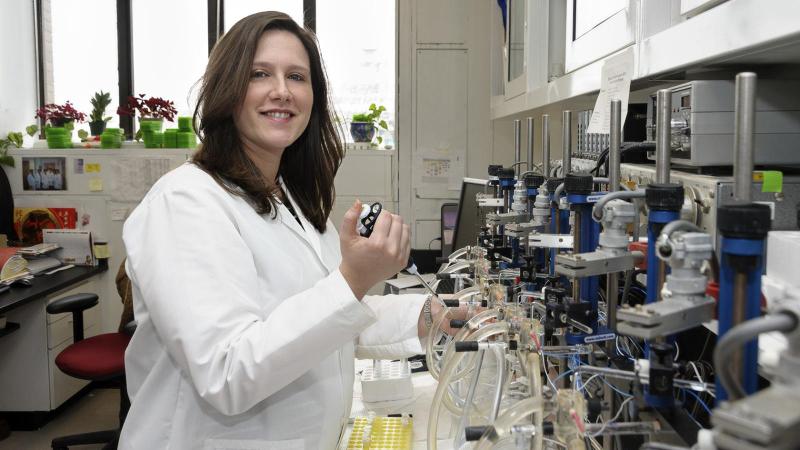 Location and Contact Information
650 W 168th St.
William Black Medical Research Building
United States
Our main area of research focuses on investigating the role of calcium-activated chloride channels in the treatment of asthma and acute bronchospasm. Perioperative bronchospasm in the OR and ICU remains an important clinical problem for anesthesiologists. As poorly controlled asthma is a major risk factor for acute bronchospasm, novel treatments for asthma that could both relieve acute bronchospasm and control chronic manifestations such as airway hyperresponsiveness, increased mucus secretion and increased inflammation, are greatly needed. Our research focuses on investigating the beneficial therapeutic effects on airway smooth muscle and epithelium of antagonists of the calcium-activated chloride channel TMEM16A.
We have previously shown that antagonists of the calcium-activated chloride channel TMEM16A acutely relax ASM and work synergistically with first line agents b2-adrenoceptor agonists to acutely relax ASM, identifying TMEM16A antagonists as a novel target to treat asthma.  We are investigating the therapeutic potential of TMEM16A antagonists in the context of b2-adrenoceptor desensitization as both a rescue therapeutic when first-line agents fail and a maintenance therapy that could prevent future asthma exacerbations.  We are also investigating the effect of TMEM16A antagonists' role in inflammation and mucus production.  We use a variety of techniques including in vitro cell culture models, ex vivo organ bath from human tissue samples and in vivo mouse models of asthma utilizing a flexivent for lung function measurement.
The laboratory was previously funded by grants from the Foundation for Anesthesia Education and Research (FAER), the Stony Wold-Herbert Fund Inc, Louis V. Gerstner, Jr Scholars Program and the VP&S Grants Program for Junior Faculty who Contribute to the Diversity Goals of the University.  The lab is currently funded by the National Institute of Health (National Herat, Lung and Blood Institute) and the VP&S COVID-19 Fund to Retain Clinician-Scientists Grants Program. 
Select Publications