Pediatric Anesthesia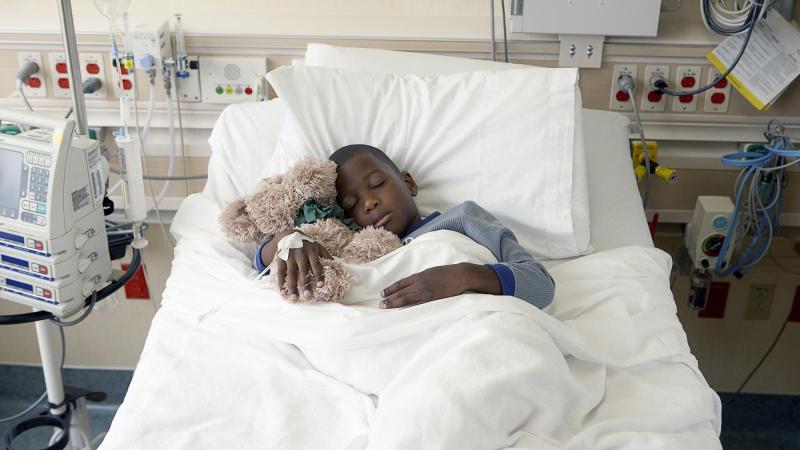 Mission
The mission of the Division of Pediatric Anesthesia is to provide excellent clinical care, the highest quality training, and an environment of inquiry and discovery in pediatric medicine. The goal is to advance the field of pediatric anesthesiology through the development of future leaders and improved outcomes for pediatric patients who require anesthesia for surgical and non-surgical procedures.
The division has a dedicated full-time, board-certified faculty in pediatric anesthesia. It is the only such practice in the New York metropolitan area, providing care for children of all ages, from neonates to young adults. The Morgan Stanley Children's Hospital currently has ten operating rooms, two endoscopy rooms, and three diagnostic and interventional imaging rooms.
Services
The Division of Pediatric Anesthesia provides services for all major pediatric surgical specialties, including pediatric general surgery, neurosurgery, orthopedics, otolaryngology, ophthalmology, plastic surgery, urology, cardiac surgery, and solid organ transplantation. The cardiac surgical program is the largest program in New York and is a major referral center for children with congenital heart disease. The solid organ transplant program is one of the busiest for pediatric liver transplant nationwide. A very active and highly specialized neonatal intensive care unit receives neonates with various surgical conditions. In addition to the operating rooms, the division provides care for children requiring non-surgical procedures in the diagnostic and interventional imaging suite and the pediatric endoscopy suite.
The division has a dedicated pediatric pain management program, which provides a multimodal approach to manage acute perioperative pain as well as pain conditions associated with chronic diseases and other complex surgical/medical conditions.
Education
We provide clinical training in all aspects of pediatric anesthesia at both the resident and fellow level. The Pediatric Anesthesiology Fellowship offers seven participants a one-year advanced fellowship program in pediatric anesthesiology that is accredited by the ACGME. In 2018, The Department of Anesthesiology introduced an endowed lecture with a focus on Pediatric Anesthesiology. The first endowed lecturer was Dr. Paul Hickey from Harvard Medical School and Boston Children's Hospital.
Research
The division has active programs in both basic and clinical research with the main purpose to improve patient care. CUMC was the coordinating site for the multisite Pediatric Anesthesia and NeuroDevelopment Assessment (PANDA) study, which was recently completed, with the results published in the June 7, 2016, issue of the Journal of the American Medical Association. The PANDA study investigated the neurodevelopmental outcome of healthy children following a single exposure to general anesthesia during early childhood.