Dr. Jennifer Danielsson
Assistant Professor of Anesthesiology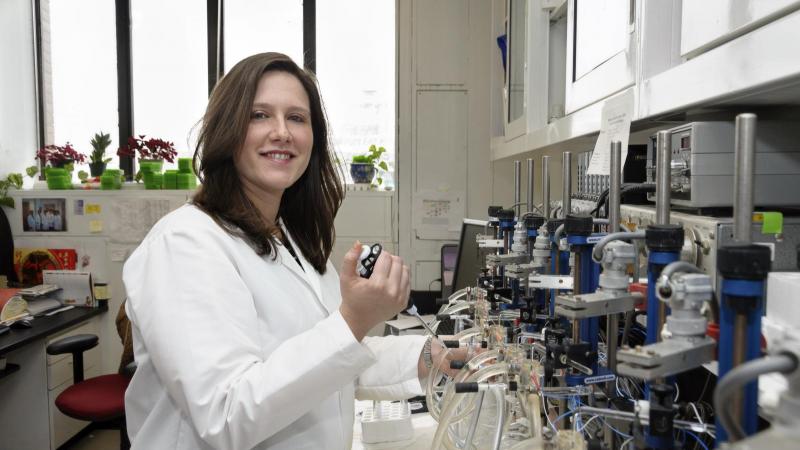 Research Description
Our main area of research focuses on investigating the role of calcium-activated chloride channels in the treatment of asthma and acute bronchospasm. Perioperative bronchospasm in the OR and ICU remains an important clinical problem for anesthesiologists. As poorly controlled asthma is a major risk factor for acute bronchospasm, novel treatments for asthma that could both relieve acute bronchospasm and control chronic manifestations such as airway hyperresponsiveness, increased mucus secretion and increased inflammation, are greatly needed. Our research focuses on investigating the beneficial therapeutic effects on airway smooth muscle and epithelium of antagonists of the calcium-activated chloride channel TMEM16A.
We have previously shown that TMEM16A antagonists acutely relax airway smooth muscle in both the large central and small peripheral airways and potentiate relaxation of first-line agents b-agonists. We hypothesize that this relaxation is through hyperpolarization of airway smooth muscle and attenuation of calcium influx from both the plasma membrane and sarcoplasmic reticulum. We have also demonstrated that TMEM16A antagonists decrease mucus production and inflammatory cytokine release. This has important clinical implications as no other airway smooth muscle relaxant shares the novel capacity to interrupt both internal and external calcium handling in airway smooth muscle while simultaneously decreasing mucus production and inflammation.
The laboratory was previously funded by grants from the Foundation for Anesthesia Education and Research (FAER) and the Stony Wold-Herbert Fund Inc. The lab is currently funded by the National Institute of Health (National Heart, Lung, and Blood Institute) and the Louis V. Gerstner, Jr Scholars Program.
For more information, please contact Dr. Danielsson at jd2757@cumc.columbia.edu.
Select Publications